Ages 2 to 3 – 45 minutes
Children and their parents play side-by-side on trampolines, mats and foam shapes. Exploratory movement games improve motor skills and brain development.
Ages 3½ to 5 – 45 minutes
Young children begin to work with the instructor. With the aid of specially designed floor beams, ladders and trampolines, your child will develop strength and coordination.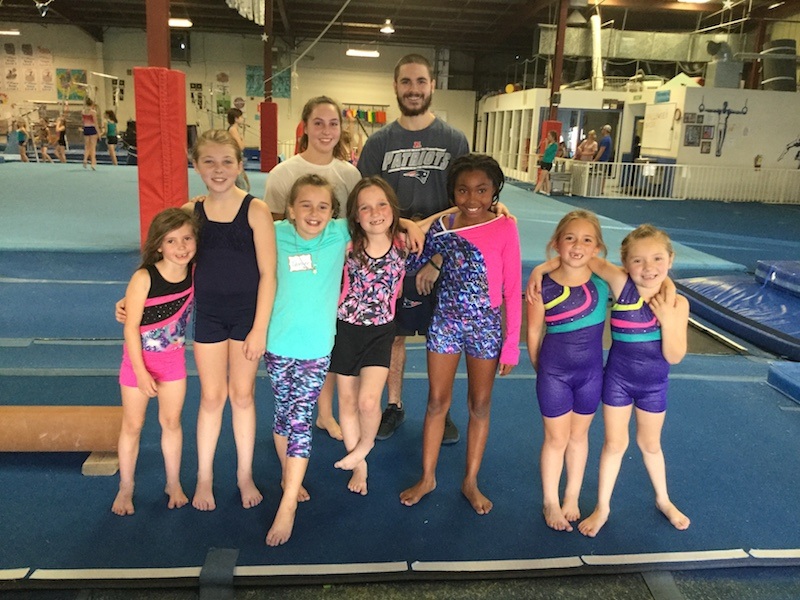 Beginners: age 5 and up – 60 minutes
Students are introduced to all gymnastics apparatus'. We strive to minimize idle time with station training and smaller class sizes. It's not unusual to have multiple instructors for a single gymnastics class!
Intermediate: age 5 and up – 60 minutes
This class takes the skills your child has learned at the beginning level and refines them further. Periodic skill reviews help to identify areas that need improvement.
Advanced I: age 5 and up – 90 minutes
Increased skill development and conditioning. Safety certified instructors continue to provide a safe environment that encourages confidence and a positive attitude.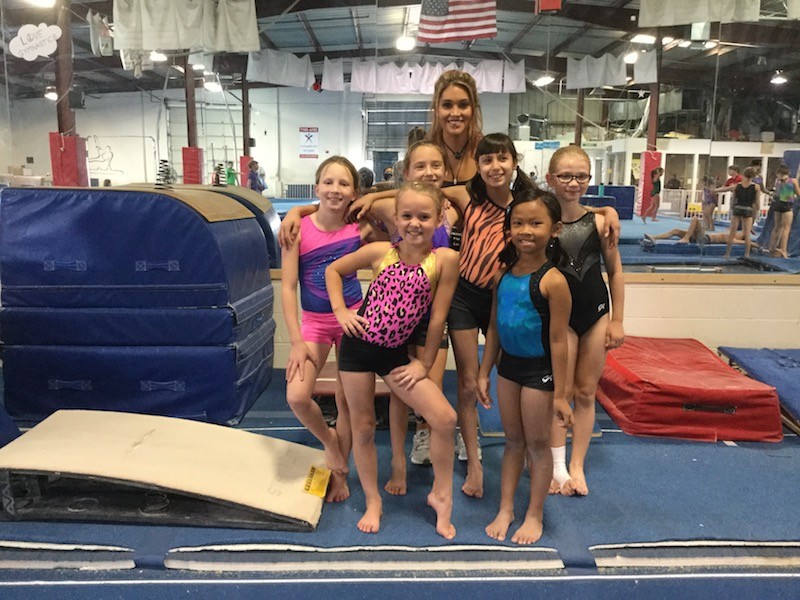 Advanced II: age open – 120 minutes
If you've made it this far, your star is definitely on the rise. Students must show excellent work habits at the lower levels to be considered for this class. Keep up the good work. You'll be on the team soon!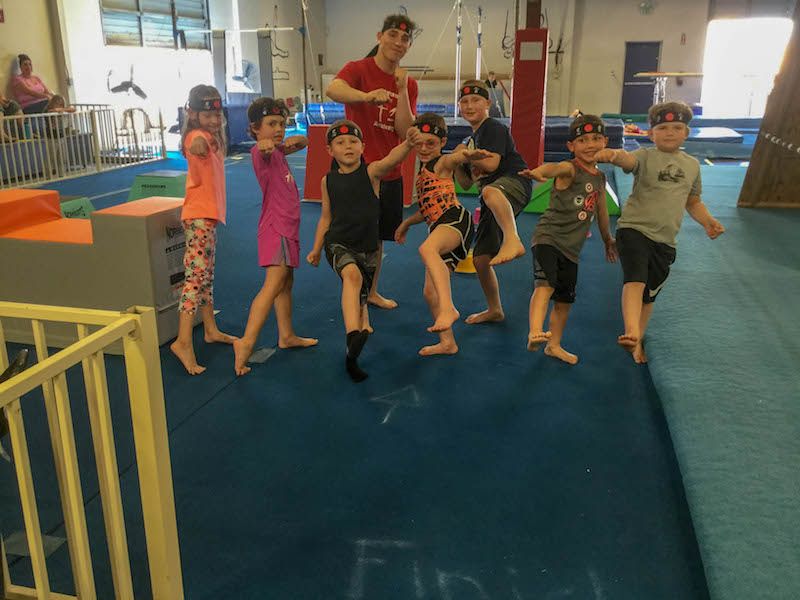 Age 5 and up – 60 minutes
Learn amazing jumps & flips, obstacle course, parkour & gymnastics!! Basic cheers, tumbling and choreography. Great start for new cheerleaders.
Age 5 and up – 60 minutes
Students are introduced to all boys gymnastics apparatus. These are active and fast paced classes. Students are led through a series of conditioning, flexibility, agility, and skill building drills.
Various ages – 60 minutes
From beginners to advanced tumblers, we have something for everyone. Learn cartwheels, round-offs, back handsprings and more advanced acrobatics with the help of the Tumble Track, trampolines (with spotting belt) and handsprings trainer.